Our super-fast index automation tool can achieve a 10-100x efficiency and performance jump, allowing you to rapidly grow your index portfolio and remain focused on the high-value intellectual aspect of your business.
We offer both turnkey and managed solutions, as well as our innovative cloud-hosted, self-service solution so, no matter what the needs of your business, we can help you.
Our cloud-hosted solution is available at an affordable per-seat licence
Why try this solution:
Accelerate Turnaround Time from Seed Ideas to New Indexes: Back-test your new index concept with 10 years of market data in less than 10 minutes.
Ensure Watertight Accuracy of Critical Operations: Eliminate errors caused by manual operations in tasks like Index review, rebalancing, reconstitution.
Grow Your Business at No Additional Cost: Automate the daily/weekly/monthly Index operations tasks leaving room to focus on the intellectual aspect of growing the business.
Try for FREE for 21 days: Sign up today to get started and see the benefits for your self...totally free for 21 days.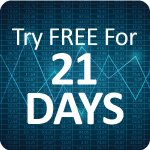 Want to know more?
Drop us a line and we'll get back to you as soon as possible: